Level 3 SUP Instructor Courses are the right choice for all of our Level 2 Instructors who like to take their teaching and own SUP skills to a higher level. During those courses, we focus on the technique of intermediate and advanced SUP manouvers and how to teach them professionally.
Level 3 Instructors are SUP experts with a very high own riding level and a deep understanding for complex movements. Their methodical skills and experience make them the true experts on the beach!
---
For the course:
valid VDWS Level 2 Kitesurf Instructor License
valid VDWS membership
Advanced Kitesurf Skills
teaching experience
For the license qualification:
practical exam at the end of the Level 3 Instructor seminar
Duration: 2 days
Price: 275 €
Extra costs: travel expenses, accommodation, equipent rental
Depending on the seminar topic, the following topics are weighted differently.
Improving one's own riding skills

Use of methods in advanced training

Use of digital media in training

Organisation in intermediate lessons or in special courses

Concrete training of individual manoeuvres or techniques

Improvement of own demonstration skills

Deepening of material knowledge and reference to ascender equipment

Deepening of the physical basics

Extending didactic knowledge for advanced training
Each of the Level 3 Instructor Seminars concludes with a practical examination on the respective topic of the 2 days.
Prerequisites:
SUP Basics
Course contents:
Paddling techniques wave / getting to know about white water / paddling out / paddling in / safety / equipment / gaining practical experience / organisational forms lessons / wave pictures, channel etc. / rules in the wave.
Exam:
Safety/Demonstration:
Safe paddling out behind the waves, kick turn, confident paddling back.
Own riding skills:
Paddle into at least two waves in a defined area, ride down and finish the "wave ride".
Prerequisites:
SUP Basics

Course contents:
Getting to know the area / estimate and evaluate paddling techniques of other participants / Tour planning: organisation, safety, nature and environment, equipment / Carry out tours with different focuses / Follow-up.
Examination:
Safety: Adequately attaching a person's equipment to their own board and hauling it to a suitable exit point.
Technique:
From the main current into the sweeping water and back again.
Prerequisites:
Basic knowledge of yoga, safe handling of sun salutations A and B.
Contact with fitness with own body weight
Course contents:
Experiencing SUP yoga and SUP fitness sessions / lesson planning / organisational forms / breathing / teacher behaviour / variations / safety.
Exam:
Demonstration on land (sun salutations A and B) and instruction of a short SUP yoga or fitness session on the water.
Prerequisites:
No fear of paddling in deep water with a certain distance to the coast.
Step 5 of the SUP licence
Course contents:
Organisation, planning and implementation of a tour on site / instructor behaviour / marketing.
Exam:
Organisation and paddling of a 9-14 km tour exclusively standing up with an efficient paddling technique. Meanwhile 200 m towing of a student.
Prerequisite:
No prior qualification is required for coaches and support staff from other associations and institutions (SUP basic techniques are assumed).
Course contents:
Change of perspective- getting to know wheelchairs and driving them yourself / images of disabilities / sensitisation for dealing with people in wheelchairs & with physical impairments / equipment & safety / wheelchair handling on land and on the water paddle adjustment & techniques / organisation of offers, fun and games on the water / possibilities of promoting social projects / special insurances.
Examination:
Demonstration of adapted handling of participants (including wheelchair riders).
Questioning and demonstration of safety methods and materials.
---
Dates VDWS SUP Instructor Level 3
bookable
bookable
few places
few places
fully booked
fully booked
A strong partner worldwide
There are more then 540 watersportcenters in more then 35 countrys in the world. The VDWS consists of more then 4500 members, watersports instructors, school owners and center managers. Since the foundation in 1974 we were able to spread the fascination in windsurfing, kitesurfing, sailing and Stand up Paddling to more then 3 million watersports beginners!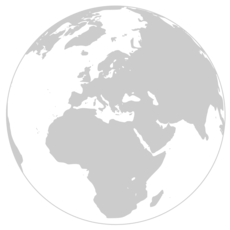 ---
Do you have any questions?
Our headoffice team is happy to help you!
Call us under + 49 (0)881 - 9311-0
or send us an Email
We are looking forward to hear from you!
---